[Einuoji Human Resource Management System V8 Edition]
人力资源管理系统,考勤系统,hr系统,诶诺基人力资源管理系统,诶诺基V8版,诶诺基系统
Status based on human resource management system integrating modern advanced human resource management concept and nearly thousands of domestic and foreign enterprises and a number of modern management thoughts.
INU0Ji Software-Human Resource Management System
(ICcard card eHRV8)management system introduction overview
EInuoji eh human resources management system is composed of a number of senior HR consultant and honed from the practice of real experts in design terms, the collection of modern advanced human resources management concept and near thousands more than modern management thinking Chinese and foreign enterprises in One body. It adopts various advanced design ideas and software technologies to meet the long-term development needs of customers' management in actual human resource management. The human resources department is freed from the tedious and repetitive daily work of salary and welfare and human resource information management, and has more energy to invest in higher-level human resource management. It also provides a full range of reference information and forecasts, auxiliary aid decision-making, so that the corporate strategic objectives are achieved.
The system integrates the administrative logistics management and card management system closely related to the human resources management department, and opens interfaces with information systems such as production capacity, quality, material control, and cost accounting to provide more comprehensive data support and decision-making ability for senior management decisions.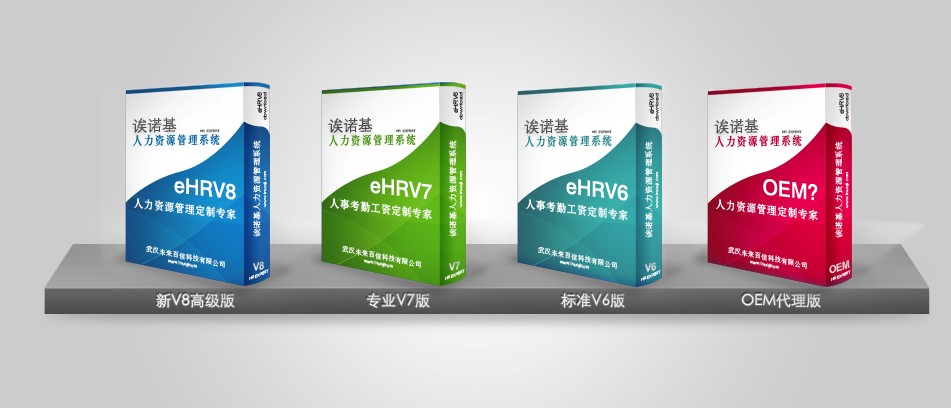 First, the expected benefits of the system
The expected benefits that the INUOJI system brings to the company are summed up in one sentence: five provinces, one excellent, and two improved.
1. Save money: Improve the transparency of human resource management and save the human resource use cost by more than 1-5% . Through system calculation and control to avoid manual calculation of class errors, reduce the cost of vulnerabilities through control of separation, overtime, etc. Through job planning, workload analysis, staffing, labor cost investigation, planning, budgeting, and auditing, labor costs are more reasonable. Make the organization plan more reasonable and efficient, stimulate the potential of employees, and make human capital investment produce higher efficiency. Through the system's benefit analysis such as training, welfare, and incentive input, the direction of human capital investment is more clear;
2. Save trouble: resource integration, information sharing, reduce information transmission distortion, avoid information islands and duplication of work, enhance corporate image and comprehensive strength, and enhance employees' awareness of factory love;
3. Labor-saving: Let the human resources executives get rid of the affairs workers, participate in enterprise management and decision-making, make the enterprise strategy more comprehensive, let the human resources department put more energy into the management control, make the management more standardized, and reduce the management risk;
4. Save time: Improve the accuracy and timeliness of data, timely identify problems and correct them in time, give decision makers an accurate basis, and make decision-making more reasonable;
5. Provincial people: improve management efficiency, reduce transaction workload, and transactional work is automatically statistically analyzed by the system to save manpower;
6. Optimize management: standardize, standardize, process, and institutionalize management, standardize employee and organizational behavior, make it a habit, and shape an excellent corporate culture;
7. Improve the competitiveness of enterprises: Through training and incentives, enhance team creativity and learning, enhance corporate cohesion and employee loyalty, and strengthen the core competitiveness of enterprises;
8. Improve management: Systematic, streamlined, scientific, and informatized management of internal and external enterprises has greatly improved the execution and risk prevention capabilities of management.
Second,

eHR V8

product series
In order to meet the needs of customers with different levels of different needs, the " Nuonuo Human Resources EHR2004V8 " system is divided into three series of products according to function and price and can be used for a la carte consumption, which can meet different natures, different consumption levels and different Customer needs for demand:
eHR V8 hardcover edition: It mainly includes the basic functions of the personnel attendance and canteen access control module. It is suitable for customers who have low requirements on human resources, small enterprise scale, and focus on standard attendance and canteen access control.
eHR V8 Enterprise Edition: mainly includes organizational personnel management, personnel change management, contract management, dormitory management, administrative affairs management, attendance compensation management, piece rate calculation, consumption, access control, simple approval process, manpower analysis, secondary development, etc. The module is suitable for large-scale enterprise users who have high requirements for human resources administrative logistics management and have a certain human resource system.
eHR V8 Group Edition: Based on the enterprise version, it has added human resource planning, recruitment training, performance appraisal, employee relationship management, document control management, leadership inquiry, employee self-inquiry, multi-level authorization, multiple sets of accounts, secondary development, Customize the work approval process and other functions, all functions are strengthened according to the requirements of group management, multiple accounting systems, multi-level authorization and other management requirements. It is applicable to group enterprises with large scale of enterprises and high level of human resource management. It is necessary to comprehensively standardize and integrate the personnel administrative logistics management system of subordinate units of human enterprises.

Third, eHR V8 composition diagram
Fourth, EHR V8 module function list
functional module

Module function summary

Manpower planning

Enterprise development stage, concept recognition system, corporate strategy, corporate goals, post target decomposition, strategy planning table, strategic planning execution table, risk management, risk tracking, indicator library

-------------------------------------------------- -----

Job management, grade management, rank management, title management, job management ( grade management ) , job management, position management, organizational structure management, organizational job management, organizational human capital planning, organizational structure statistics, organizational structure Chart, authority approval management, human resources audit

Recruitment management

Recruitment fee setting, job qualification, recruitment channel, annual staffing plan, monthly addendum, staff recruitment application, recruitment plan, candidate file, application personnel historical archive, recruitment effectiveness evaluation

HR management

Basic data (position setting description, job setting description, job setting description, salary method, departure type, place of birth setting, ethnic setting, education setting, marital status, visibility level setting, job setting description, grade setting, reason for leaving, Employee status description)

New employee input, personnel file management and maintenance, personnel information - details, personnel information - resume, factory license printing, pre-registration registration (resignation application, approval), IC card management (issuing / replacement card operation)

Contract document management (contract certificate expiration inquiry and reminder) reward and punishment management, education training (education training registration, education training inquiry course code), personnel data inquiry, transfer record inquiry, common personnel report (factory card printing, employee distribution status analysis table) , employee birthday table, incumbency statistics, new hire /departure statistics), manpower analysis (transaction staff responsibility table, personnel transaction statistics table, new hires academic qualifications, employee turnover rate, separation form comparison, transfer record inquiry, etc.)

Document management

Document cabinet management, document management level, permission management process, document approval, document classification, documentation

Document sending and receiving records, reports

Transaction management

Dormitory management (dormitory arrangement, check-in status, empty bed inquiry, dormitory data)

Insurance management (insurance registration, insurance inquiry, insurance setting, work injury tracking management)

Asset management (supply code, invoicing, inventory management, personal department return account, exit check)

Vehicle management (vehicle use application dispatch registration, vehicle outbound record inquiry, vehicle information, driver information)

Book management (borrowing registration, book classification, book coding)

Medical management (medical information registration, physician data)

Conference management (meeting schedule, configuration criteria, conference topics, participation absentee, time and cost, meeting resolutions, meeting minutes and tracking)

Training development

Basic information (training teachers, training materials, training methods, training locations, course classification, training courses, job required courses)

Training needs (individual needs, departmental needs, needs analysis)

Training plan (annual plan, training arrangement, designated trainers, training adjustment notice, training personal data)

Training implementation (training check-in, training leave form, student performance file, student opinion file, training experience report)

Training assessment (unplanned training record registration, training score processing, training costs)

Query analysis (training list, training to class status, training results, training costs)

Performance management

Assessment level setting, assessment point management, assessment key classification, evaluation form template management, employee weight setting, cycle setting, evaluation form mother board, evaluation form design, performance evaluation, evaluation correction, evaluation form inquiry

Employee score inquiry, department score inquiry, performance entry, performance interview, assessment improvement

Equipment management

(interface)

Customize external device interface, call external device interface, card clock data acquisition, read data file

Card clock parameter setting, fingerprint device management, data file log

Attendance management

Attendance scheduling (Attendance General Rules, Class Definition, Class Group Setting, Calendar Management, Shift Schedule, Department Default Class, Personal Default Class, Shift Record, Shift Setting)

Punch card original record, card management, signing card reason, temporary overtime registration, overtime application and review, statutory holiday setting, absence registration, vacation management, daily attendance change,

Generate attendance result report, attendance result maintenance (according to attendance result details, attendance result summary)

Common attendance report (real-time attendance inquiry, attendance analysis, overtime record inquiry, holiday registration inquiry, original credit card record history inquiry, attendance report history inquiry, etc.)

Compensation and benefits

General salary project management, fixed salary maintenance, current fixed salary inquiry, variable salary maintenance, salary maintenance

Departmental performance entry, performance payroll entry, bank setup, bank account management, payroll settlement, salary outcome maintenance (salary schedule, salary outcome summary, payroll), common payroll statement (fixed payroll schedule, variable payroll schedule, resignation) Cash payment, monthly salary stop payment form, bank offer, personal income tax form, historical salary report inquiry, salary analysis, etc.)

Piece wage

Monthly salary entry, record by station number, piece by piece, piece by department, list of parts and expenses

Process (product / order) classification, process (product / order) data, price adjustment management, current price inquiry

Piece detailing, piece counting statistics, item management analysis

Dormitory management

Basic information (dormitory type, building code, floor code, item code, water meter code, meter code)

Dormitory information, ridge water meter configuration, ridge floor water meter configuration, dormitory item configuration, accommodation arrangement, empty bed inquiry, accommodation registration, dormitory personal items configuration, water and electricity fee management, dormitory maintenance, dormitory check-in time, temporary accommodation Arrangement, dormitory check-in, data processing, personal water and electricity fee inquiry, dormitory water and electricity fee inquiry

Counting consumption

Meal code setting, meal code setting, order / missing time setting, original record inquiry, meal card management, swipe order inquiry, lack of meal registration, meal registration, price adjustment registration, data processing

Inquiries about dining conditions ( details of meals, statistics on dining conditions, statistics on dining days, statistics on dining months, statistics on meal days, inquiries on meals )

Water control management

System management (system settings, user management, operation log, software password recovery, reader initialization, system backup) IC card capture card operation, detailed pipeline operation, blacklist management, account opening, recharge cancellation, report center (recharge report, consumption Report, fund summary table)

Consumption management

Report output, printer settings, electronic calendar, calculator, download the latest version, change login password

Re-login, restart, shut down the system, basic data, file management, restaurant information, meal information

Card clock management, data format definition, issuing and compensating card management, loss reporting management, card browsing, card recharge

Card gold correction, card withdrawal (card reader), IC card initialization, online inspection, online summary, reading text files, other deduction registration, data settlement, manual accounting, automatic accounting, custom query report, consumption details Table, daily consumption statistics, monthly consumption statistics

Getting started

Real-time monitoring, access door number management, access control management, access control query, access record query

Inspection record inquiry, access data processing, access inquiry

Manpower assessment

Manpower assessment test introduction, manpower assessment registration, manpower assessment query, manpower assessment matching analysis

Employee Relations

Laws and regulations, rules and regulations, notices of announcements, investigation and handling of employee needs, employee advice, employee tracking, medical examination management, entertainment management ,staff representative management, trade union management

Contract management (contract type, contract batch, contract registration and renewal, contract change management, trial period management, contract reminder, separation management, legal provisions, cost risk assessment)

Document management, medical examination management, entertainment management

Insurance management (insurance registration, insurance inquiry, insurance setting, work injury treatment, work injury registration, work injury treatment record) reward and punishment management (reward and punishment category, reward and punishment registration, reward and punishment inquiry)

B/S staff self-service inquiry

Company announcement, company notice, company system, laws and regulations, online library, personal leave, overtime management

Card management, transfer management, dining management, assessment management, training management, insurance records, online inquiry

B/Spersonnel workflow

Application, approval, and review of personal leave, overtime, signing, retiring, dining, evaluation, training, online inquiry of insurance records, resignation, transfer, resignation, leave, overtime, card signing, transfer, salary adjustment, etc. Management process

Note: Used in conjunction with each functional module of the above system

Secondary development platform

Report Design Center, Custom Table Name Settings, Custom Project Settings, Custom Calculation Method Settings System Standard Calculation Method, Trigger and Stored Procedure Maintenance, Plugin Menu Definition

B/S Leadership Query System

Department + Gender Analysis Form, Age + Gender Analysis Form, Department + Education Analysis Form, Department + Job Analysis Form

Department + hometown analysis table, department + marriage status analysis table, department + rank analysis table, department + job analysis table

Age + gender analysis table, salary structure analysis, labor cost analysis, salary distribution analysis, monthly attendance rate

Annual personnel entry \ departure trend analysis, staff turnover, daily attendance, overtime comparative analysis

Overtime analysis table, salary breakdown analysis, indirect / direct labor cost comparison analysis table, signing card detail statistics table

Penalty list, education level statistics table, second half of the year attendance summary form, medical insurance summary form, departmental daily report

Birthday list, monthly resignation statistics, employee annual ratio chart, social insurance increase table

system maintenance

Operator Management and Authorization, Report Design Center, System Parameter Settings, Custom Project Settings

Custom calculation method settings, system initialization, data import tools, system operation logs

System maintenance tool, set of books management

Maintenance training records (institutional change records, algorithm improvement records, training service records)

File and

help

Report output settings, printer settings, latest software version downloads, database checks and updates, changing login passwords, logging in as another user, restarting the system, inuoji instructions, feedback, INUOJI BBS,INUOJI homepage, about


V. Product design goals
1.
design ideas
Analyze the most fundamental and important management issues in business management: human resource management. Analyze the fundamental contradiction of enterprise realization strategy: the contradiction between the quantity of people and things, the contradiction between goals and personal qualities, the structure of things and the contradiction of human structure. From the perspective of human resources, research human resources management on the strategic links of enterprise strategy, supply, marketing, innovation and development, production, control, service, finance, auditing, etc. through process design, power and responsibility design, training, assessment, and incentives. And other tools to achieve corporate strategy, shape cultural brands, and achieve business goals.
2.
Human resource management objectives
Through the training of perceptual cognition, rational judgment, subconsciousness and super-consciousness of individual individuals, it forms a unity with the corporate philosophy, aggregates individual consciousness and ability, enhances corporate team awareness and improves organizational benefits. Through data flow and system ideological informationization, managers can manage human-centered management, and use more scientific and quick tools in selecting, educating, retaining, developing, and motivating.
3.
Human resource function organization informationization
Through the functional modules of human resources, through the enterprise strategy and goal setting, efficient organizational system setting , basic management links, lean production links, corporate culture construction. Pursue a reasonable and efficient structure and system, develop fair work habits through fair and equitable assessment and encouragement, form excellent spiritual strengths and concepts, and persistently implement the tasks set by the company to achieve the goal.
4.
Strengthen self-executive power and continuous improvement through the system
Through the implementation of various functional modules of human resources, it can solidify the company's work processes, policies and systems, ensure the effective implementation of human resources policies, check the effects, and constantly improve, so that policies, systems, etc. have a platform for sustainable improvement and improvement. Managing the results of change; not being duplicative and unsustainable due to personnel movements or other factors, avoiding poor management results, and making it difficult.
5.
Ensure that the transaction layer data is timely and accurate, save labor costs, and prevent management loophole costs.
Through the implementation of personnel, attendance, and salary basic modules, improve work efficiency, ensure the accuracy of human resource basic data such as labor cost budget and salary calculation, and provide basic data and reports needed for decision-making.
6.
Do planning, budgeting, and enterprise risk control
Implement process control on the basis of accurate and timely basic data, and realize human resource management workflow process reorganization, such as standardization and processization of manpower preparation cost, overtime control, recruitment, and transaction management approval, so as to predict, control, and audit , feedback, and perfect human resources workflow; let standardization pay attention to details and avoid mistakes.
7. Cooperate
with corporate strategy to achieve cultural competition
After the basic standardization of the process, the implementation of human resource cost accounting, performance, training management, using the management concept to achieve system data flow. For example, the turnover rate and attendance rate are the reflection values of employee satisfaction, etc. The human resource management system is improved for the problems reflected to achieve a harmonious corporate culture of recruitment, training, assessment, improvement, cognition, gratitude and loyalty.
8.
Professional, focused
Focus on the information construction of human resources, administrative affairs and customer relationship management, provide first-hand real information and materials for real-time and rapid decision-making management; follow fast, applicable, standardized, safe and stable development principles.
9.
System module design implementation layering
The system is modular in design, and each module can be independently decentralized, data sharing, and integrated analysis. Employee participation, transactional level, workflow, human resources strategic system establishment, consulting services and software product development and implementation are implemented according to four levels, ensuring the rationality of the theoretical system, rationalization of the implementation process and gradual progress to ensure the success rate of the project. .
10.
Fully integrated functionality
Provide comprehensive one-stop software function modules and solutions; avoid subsystems provided by multiple different vendors, generate multiple evaluations, multiple inputs, data integration and other negative effects, and provide a variety of hardware and software interfaces. Facilitate the integration of resources inside and outside the enterprise, and try to use the already invested costs.
11. BI
intelligence and secondary development platform
Provide flexible data maintenance design interface, fine system parameters for a variety of applications. Autonomous data structure definition, calculation formula definition, plug-in development, and report definition allow users to independently expand functions on the system platform, or independently design calculation systems such as attendance and compensation according to system changes.
Rich management indicators, intelligent decision-making through intelligent calculation logic, reporting and early warning functions of different management objectives;
12.
Standardized development
The classification between each subsystem and functional modules is reasonable and scientific, and meets the management needs. The data structure is reasonable, the scalability is strong, and the data relationship is scientific and streamlined. Personalize to meet customer needs and achieve effective integration and unification.
13.
Excellent system architecture
Due to the scope of use and environment, the INUOJI system adopts C/S and B/S architectures, taking into account the advantages of B/S network office convenience, C/S large data volume calculation and security advantages.
14.
Data storage and backup
With the in-depth application and popularization of the network, the domain server, data or file application server in the system is responsible for the key applications of the enterprise, storing important information and data, providing comprehensive information query services for the leadership and decision-making departments, and serving the network environment. A large number of clients provide fast and efficient information query, data processing and internet services. Therefore, establishing a reliable network data backup system and protecting data security of critical applications is an important task of network construction. In the event of human or natural disasters, data is not lost.
The online system is "Human Resources Management System", the key data is database data. According to the server configuration recommendations and backup cost considerations, the system uses two system disks to do array one, three data disks to do array five, data disk according to backup strategy and schedule. The table stores the current data and backup, which can basically guarantee the security and fault tolerance of the data. If necessary, the database can cycle back and forth the latest database to the system disk every day. If the company has other backup systems, it can periodically back up one copy to other media and store it in other buildings or computers in other buildings.


Sixth, technical architecture
Using the C / S and B / S combination of structure , full use of the characteristics of the various architecture . The large number of data processing and computing programs in C / S is running , and important to provide decision support for the management of The data is run on B/S , making the entire architecture robust , stable , and easy to maintain, and can run in an Internet/Intranet environment.
System structure topology



Seven, system operating environment requirements
System software environment:

Serial number

project

Configuration

1

database system

SQL2000\SQL2005\SQL2008\SQL2012 Server Standard Edition or above

ORACLE 9 or above

2

server

Windows 200 0\2003 Server Standard Edition or above

IIS 6 .0 or more

3

Client operating environment

Windows 9X/2000/Xp/2003/Vista /7/8/10
The hardware environment of the system:
Serial number

project

Recommended configuration ( higher )

1

Database server

CPU: I3 2.8G or above

RAM: 2G or more

HD: 60G*2 or above

2

WEB server

CPU: P 4 2G or above

RAM: 2G

HD: 60G*2 or above

3

Client computer

CPU: P 4 2G or above

RAM: 512 M or more

HD: 60 G or above
Note: The above configuration is the basic operation configuration. For specific customer data volume and operating environment requirements, Inuoji will provide specific suggestions for customers.
2019-05-03 20:24:00•341623 次

2018-07-07 20:23:00•346491 次

2019-07-16 11:21:00•361555 次